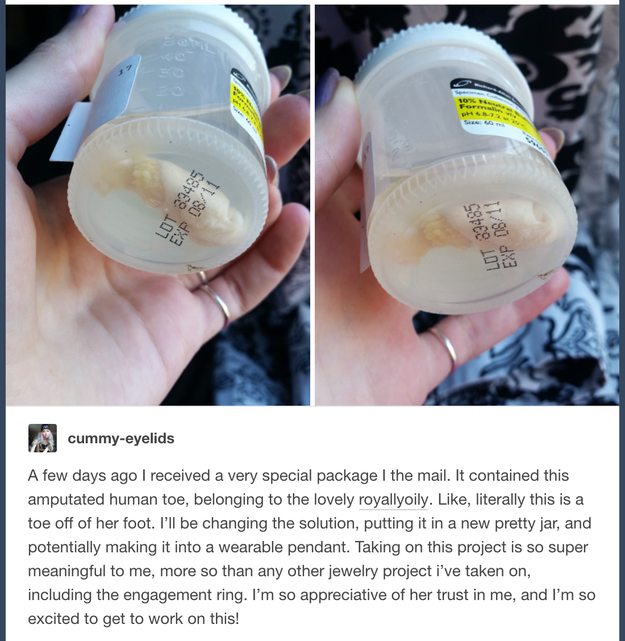 WARNING: This post contains photos of a severed toe in a jar.
Earlier this month, a Tumblr user by the name of cummy-eyelids posted photos of a severed toe that she was sent in the mail by another Tumblr user named royallyoily.
In the comments beneath the photos, the two users talked about how happy they were to be turning royallyoily's toe into a necklace.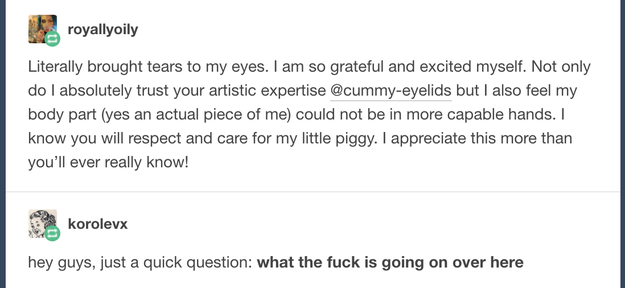 This is the toe.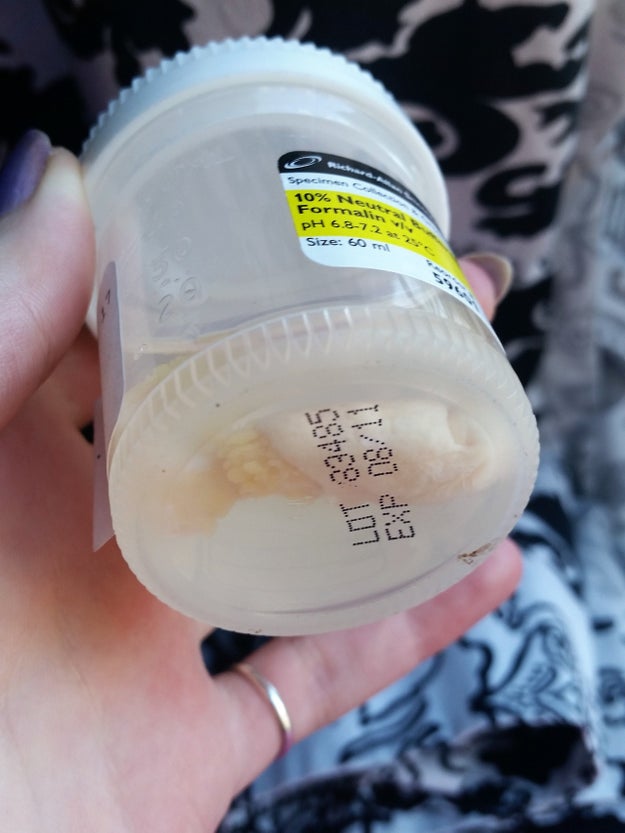 Yeah.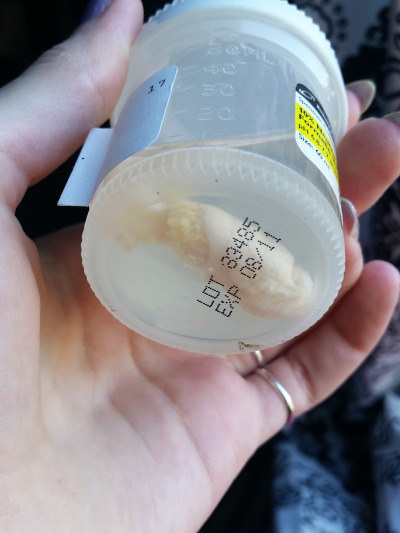 ---