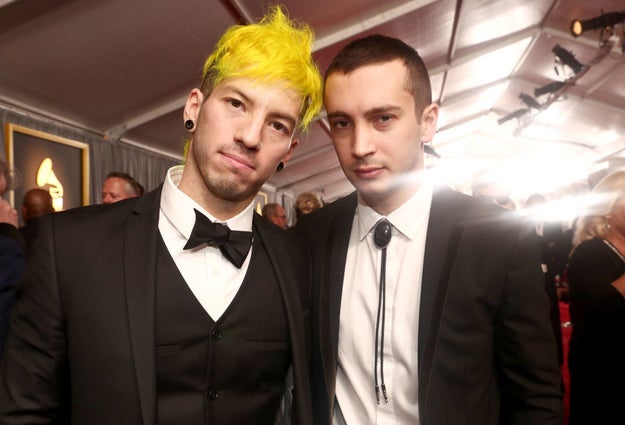 And it's a pretty good reason tbh.
On Sunday, Twenty One Pilots won their first Grammy, for Best Pop Duo or Group Performance.
They won it for their hit song "Stressed Out."
Christopher Polk / Getty Images
It all seemed so normal, a lil' kiss and hug.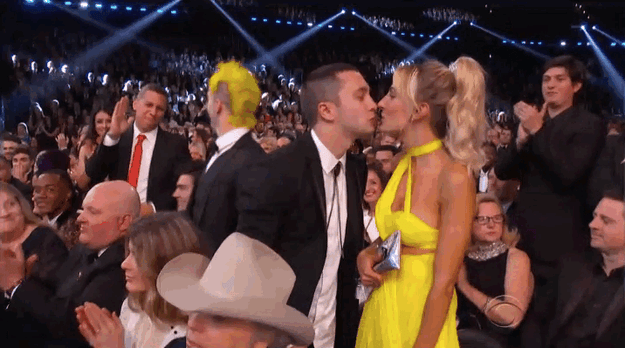 CBS
But then as they stood to walk to the stage, Tyler Joseph and Josh Dun…took off their pants.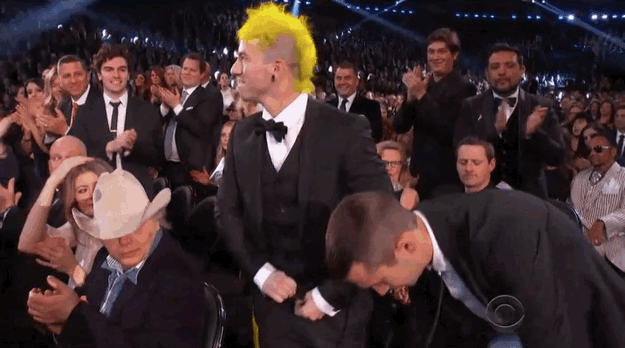 CBS
For a second, it seemed like they were just going to give a speech without acknowledging the fact they were in their underwear.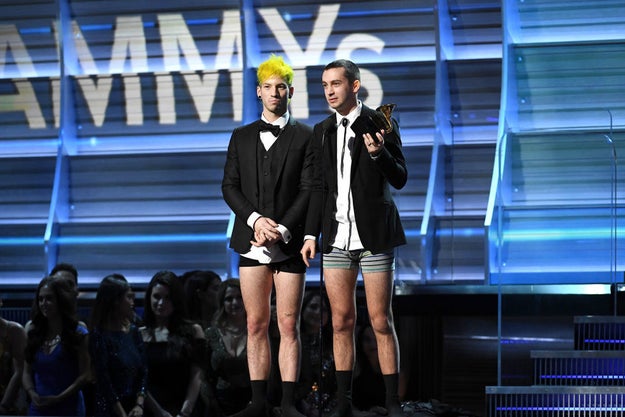 Kevork Djansezian / Getty Images
---